Welcome to the New Heins Marketing Website
The reimagined Heins Marketing website is live! Featuring front and center…"The Gram!" "The Gram", previously reserved for influencers and foodies, has become the top social media platform and has transformed everyone into an "influencer". Instagram is the perfect vehicle to showcase new and exciting products, awesome installations, top designers and hopefully provide inspiration along the way. Check out heinsmarketing.com for more. We will see you on "The Gram."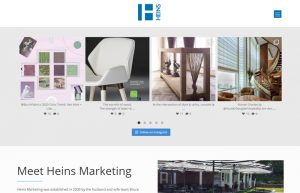 Not to be out-shined, Pinterest is an up and coming social media resource. When working with a design team, we ask "Where do you go for inspiration?" The immediate response is Pinterest! #inspiration is Heins Marketing's newest Pinterest board. Demonstrating inspiration can be found anywhere: an eye-popping-color, a must touch texture, an architectural detail, a gorgeous cloud formation, a great quote, the perfect mule or my super adorable Shih Tzu…you get the idea. Check it out on the heinsmarketing.com home page and click to see more on Pinterest.

The new Heins Marketing website offers the ability to link directly to our terrific manufacturers. Click on the hamburger menu Icon (yes, that's really what it's called) and link to each manufacturer's website for detailed product information.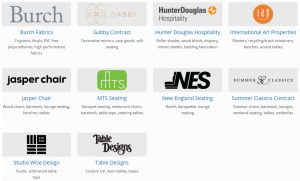 The weekly blog will now be a key feature on the website. Located in the center of the home page.  This is an opportunity to discuss new products, great installations, what's new within the industry, design trends, furniture trends and more about the Shih-Tzu (Sebastian the dog). Got a topic? Click on the Contact page. We would love to hear from you.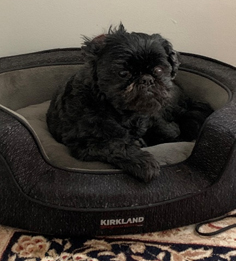 Thank you for joining us on this journey and we hope you enjoy the new Heins Marketing web site.